Technician of the Month- January 2022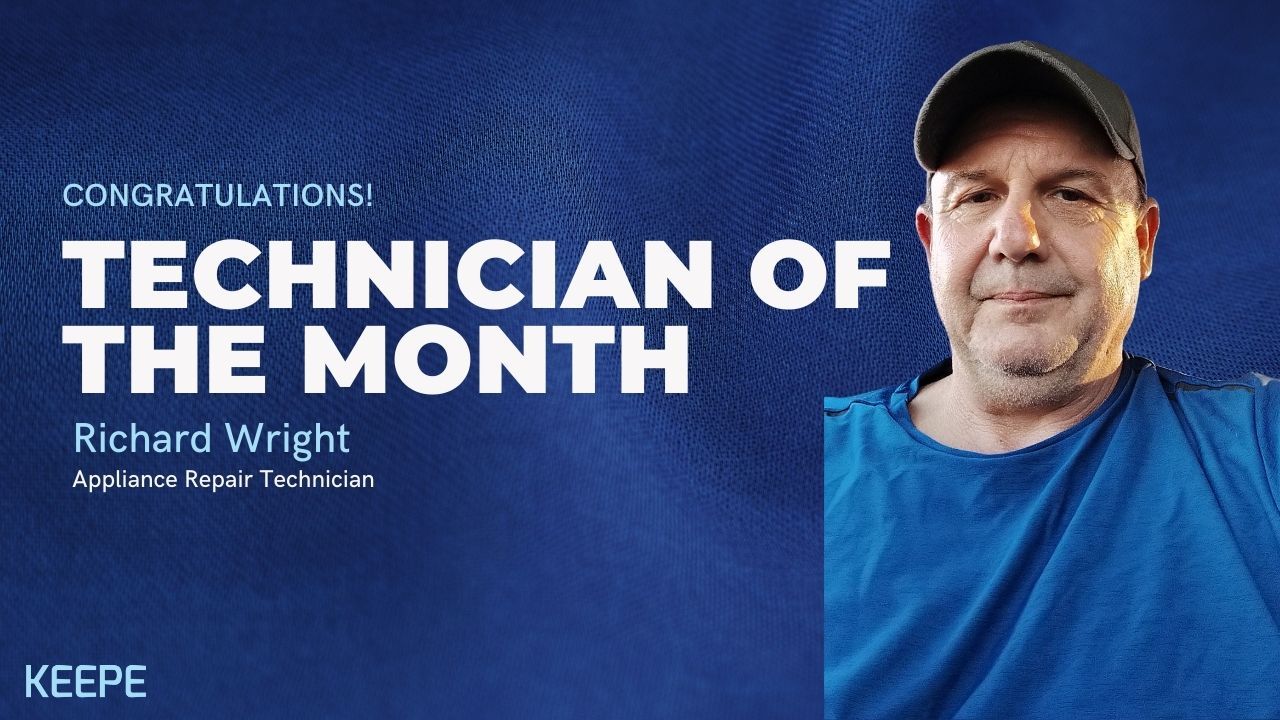 Name: Richard Wright
Location: Oklahoma City, OK
Richard Wright believes that learning something new every day is what helps him keep improving as a skilled tradesman. Having been in the repair industry for 30+ years, Richard's vast experience ranges from working on satellite communications to steamers and other home services. After the pandemic began, Wright started focusing on the customer experience as he shifts full time on fixing appliances and now is growing his business as an appliance repair technician with Keepe serving Oklahoma City, OK, and surrounding areas.
Part of Wright's motivation to go to work every day apart from helping homeowners is that there are always new things evolving in the industry. Having repaired television satellites and communications that now evolve into the internet, he explains that working on appliances is similar, electronic appliances also change rapidly in the new tech era.
Wright describes himself as a hard worker who loves to get the job completed right on schedule.
"I take pride in my own work", Wright says, "the main thing is to get the job completed, to just be respectful and thoughtful". It definitely shows through the feedback we see from homeowners complimenting his work with Keepe.
During his free time, Richard Wright loves to fish and spend time outdoors to go camping. With goals to bring on new technicians and figure out how to expand his business, Keepe helps to accomplish his goals by aiming at working on the overhead tasks and scheduling. As Wright works most days of the week, he demonstrates what it means to be a reliable technician. Keep up the good work Richard Wright!