Technician of the Month- March 2022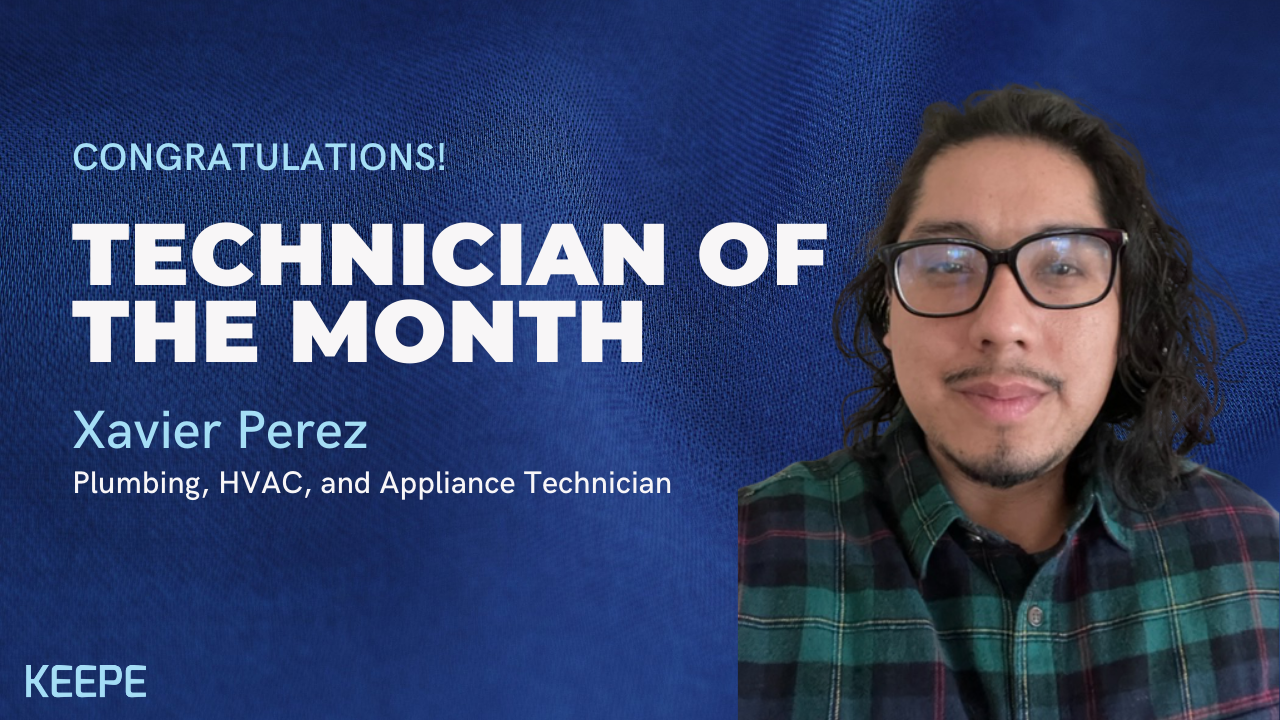 Name: Xavier Perez from General Plumbing Services
Location: Chicago, IL
Xavier Perez has been in the repair industry ever since he was a teenager where he shadowed his father during his plumbing jobs. Fast forward to 17 years later, and now he's taking over General Plumbing Services to service appliances, HVAC, and plumbing in most of the Chicago metropolitan area with his team.
Part of Xavier Perez's motivation to go to work every day is to help take care of his family and make sure the business runs. He has a huge responsibility in making sure his family business is successful before he can completely take over the company.
"I try to do everything on time, and have really good communication", Perez says. After making sure he does the best on every job he focuses on getting great reviews that will take him to his goal of expanding his repair business.
Having worked on computers in his high school years, he believes in utilizing new technology services available on the internet to automate a lot of his work. He found out about Keepe's easy process in taking on repairs back in 2021 and decided to receive consistent jobs from Keepe daily so that he can spend less on marketing. Perez and his team try not to miss out on Keepe's faster processes in an industry that is too comfortable with how repair businesses manage their new work orders. It has been a good source of income for General Plumbing Services and ensures all communication is seamless through an assigned partnership manager.
All in all, Perez takes pride in his team's exceptional work and great communication. He believes that his business has thrived through word of mouth as customers keep referring to his company and it definitely shows as his business is growing rapidly. His goal is to keep expanding and hiring technicians to add to his team! If you're an independent plumber or need plumbing repairs in the Chicago area, definitely give him a call!