Choosing a Range Hood for Your Kitchen in 2020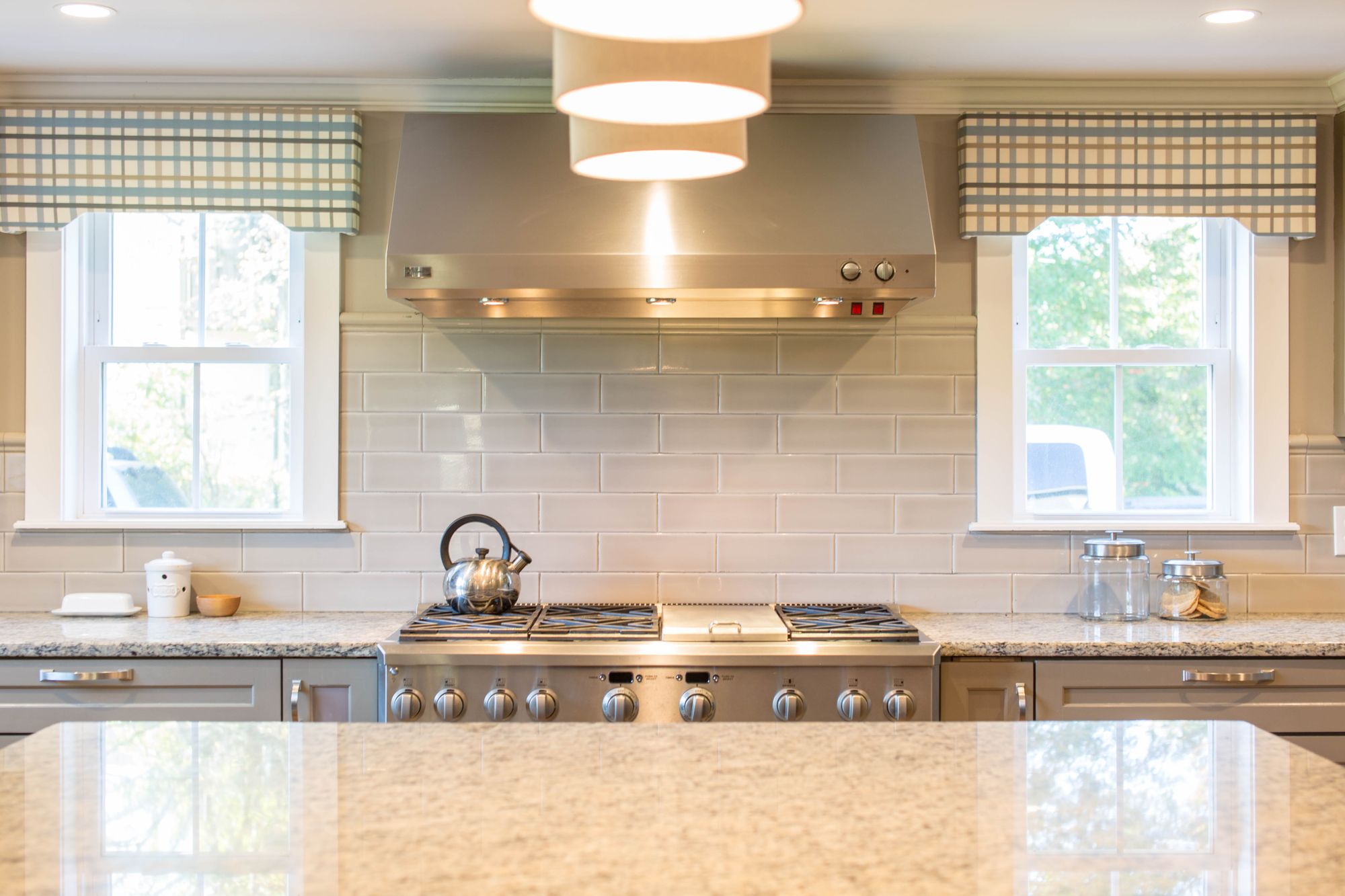 If you have a stove in your kitchen or planning to buy one in the nearest future, then it is important that you consider buying a range hood to add to the mix. This is because when you cook, smoke, scent, or smell fills the air which may not be healthy for you and your family.
A kitchen range hood or vent hood helps you trap the smoke, heat, steam, odor, and grease from your cooking or frying and then transfers them outdoors. This eliminates the presence of strong smell or unhealthy smokes during or after cooking.
In this article, we will show you what to consider when buying a range or vent hood for your kitchen.
Benefits of Buying a Range Hood for Your Kitchen
Helps to collect all the dangerous fumes which in turn protect you from carbon monoxide poisoning.
Having a great range hood that collects your kitchen grease and smoke, saves you hours of cleaning time. It also gives you a cleaner and fresher kitchen environment.
Protect and add value to your home.
It adds extra lighting to your cooking area thereby increasing the safety of your kitchen.
Types of Range Hoods
There are a few general types of range hoods. Most of these types of kitchen range hoods usually come in a ready-to-install package. Below are some types of range hoods you should consider when buying one for your kitchen.
They are used over cooking equipment where no wall exists. This type of range hood is attached directly to the ceiling. Most Island range hoods will cover ceiling heights of up to 9 feet. Positioning this type of hood over your cooking surface is the best way to eliminate fumes or smell.
Large, stylish, and professional in appearance, wall mount range hood is fast gaining popularity amongst homeowners. It is often installed on exterior walls when a cabinet isn't available. Wall mount range hood is quite like an upside-down chimney in appearance. The size of the wall vents should be the same or larger in comparison to the stove size.
You will need a cabinet to support this type of hood. It is usually mounted under a wall cabinet and attached to an exterior wall. The most common duct size for this hood is about 5 inches to 8 inches.
These hoods are mainly top vented but some come with back venting options. When compared to a wall mount range hood, the under-cabinet range hood is more powerful because of its double blower feature.

Factors to Consider When Choosing a Range Hood
Range hoods come in different sizes depending on the specific needs. A commercial range hood will be bigger than a residential range hood. In general, when choosing the size of your prospective range hood, you choose one that matches the size of your stove.
Although, it is advisable that you choose one that is slightly bigger than your stove size. For instance, if your cooking stove size is 30 inch, you should aim for a 36-inch range hood. This allows it to effectively collect all the steam or smoke without any drifting through the sides. Also, you should consider the size of your kitchen.
The more powerful your range hood is, the more efficient it will be at its job. So, if you do a lot of cooking, steaming, or frying, you should go for a range hood with more power.  Manufacturers will provide you with a measure of the power to expect from their range hoods in CFMs (cubic feet per minute).
The Home Ventilating Institute recommends at least 100 CFM per linear foot of range for range hoods installed against a wall, and 150 CFM for island vent hoods. Also, ductless hoods do not provide the same power as range hoods that need to vent the air outside your house.
Range hoods are either vented and include ducts that move air outside, or they're ductless and recirculate all the air they take in while trying to remove as much of the smoke and food contaminants as possible with the help of filters. Ducted range hoods are far more effective than ductless ones, but they're more complicated to install and will cost you more upfront.
For whatever reason you may choose to go with a ductless range hood, keep in mind that you'll need to regularly replace the filters and need to clean your range hood more frequently.
In conclusion,
While range hoods may be expensive, they are a great addition to your kitchen. Having a great range hood will improve your kitchen air quality, save you cleaning hours, and add to the value of your home. With so many options to choose from, you'll definitely find a range hood that fits your kitchen size, activities, and budget.